As 2013  starts, we enter our 15th year doing the WEBSITE and 3rd year with our newest project: Short Track News RADIO. STN Radio is a weekly internet radio show that is LIVE every Monday night. As social networking became more popular we also added a TWITTER feed, a FACEBOOK feed and our YOUTUBE channel which is now posted for all to see.

We've been fortunate to have many great supporters on the website and are always looking at ways to give companies in the racing game a affordable way to advertise themselves. We feel with what we have now, we offer a great mix of ways to spread your word and drive people to what you are offering.

That being said we are looking for marketing partners to help us move forward. We are offering our best deal ever on advertising. Advertising with us gives you the exposure you need. The exposure the side of a race car or ad in a race track program can't give you. It's gives you 24/7/365 exposure on our website & Facebook page and weekly exposure all year long (even in the off season) on our radio show.

We are offering the following…

Anyone that signs up by April 1st will get a banner ad on the front page of our website for one year. If you have a website it will be linked back to your site. You can create the artwork or we can do it for you. Your ad will reach thousands of people, all in the demographic you are trying to reach. You will also get a mention on the radio show. You will get 24/7/365 exposure on our website for only $350, less then a dollar a day. If you provide your own commercial we will play it weekly on the radio show for FREE. You can even send it rotating commercials for us to use. If you don't have a commercial, we can create one for you (professionally) for only $75 more. Once we create it, you will access to use it for any other promotions you are working on.

And as a Special Offer the first 5 people to sign up will have their business as a "featured" advertising segment on the radio show. We have many options to choose from.

A few examples are...

And now it's time to name our RacingRodEnds.com driver of the week…

Let's get to our ShortTrackNews.com racing recap from Illiana Speedway…

It's time to look at our Tom's Tire Service calendar of events for this weekend…

We're excited about the 2013 season and we hope you are to. Any questions, let me know.

Hope to hear from you soon,

Steve Bechtel

E-mail: Info@ShortTrackNews.com

The shows are hosted on BlogTalkRadio.com and you can go there and register for a account for free. Once there look up the show "Short Track News" and click the "FOLLOW" button on our page. This will send you E-mail updates when our shows will air and you can set your account up to get E-mail reminders. On this page you will also be able to go to the "ON DEMAND" archive section for past shows. We will also have a open chat room to coincide with our live shows where viewers can go chat with each other and ask questions to be read on the air.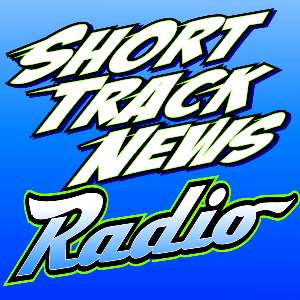 Click Above to go register for a free account

Or just click below on the default player



Click Banner To Check Out Short Track News

PEOPLE THAT HAVE BEEN ON THE SHOW...

Tracks & Series

Tom White - Local flagman, Grundy Race Director

RJ Scott - Owner of the ARCA CRA Super Series & JEGS ALL STAR TOUR

Steve Einhaus - Owner of the ARCA Midwest Tour

Gregg McKarns - Promoter of the Rockford Speedway

Tom Smith - Promoter of the Kankakee Speedway

Mike Turcol - Former Grundy Announcer

Steve Dickson - Race Director at Rockford Speedway

Glenn Luckett - Owner of the ARCA CRA Super Series & JEGS ALL STAR TOUR

Eric Huenefeld - Announcer at Rockford Speedway

Art Fehrman - Owner of the Illinois Vintage Racing Series

Drivers

Shaun Wiltler

Cheryl Hryn

Blake Brown

Josh Nelms

Ron Vandermeir

Ryan Hill

DJ Weltmeyer

John Nutley

Brian Kucaba

Chris Cooling

Jack Kalwasinski

Bill Rud

Matt Baikie

Dave Gentile

Eddie Wolf

Tom Knippenberg

Mark Ross

Bill Serviss

Mike Jucius

Frank Slabenak

Steven Brooks

Phil Splant

Vince Cooper

Matt Arvia

Mark Sontag Jr.

Pat Ligue

Jason Kolbe

Renee Farren

Bobbie Jean Wall

Logan Love

James Gregait

Ryan Lagestee

Darrell Gay

Jerry Gille

Marc Hankosky

Steve Dickson

Adam Batliner

Mike Affarano

Doug Bennett

Jacob McKown

Kevin Gentile

Dan Schmeissing

Erica Ensor

Nathan Kelly

Legend Series Drivers

Dave Weltmeyer

James Bond

Wayne Para

Other

Stan Kalwasinski - Chicago Area Racing Historian

Tony Baranek - Chicago Area Motorsports Writer

Mike Lorz - Owner of Lorz Motorsports

Pat McKeague - Owner of Midwest Oils

Hosts

Steve Bechtel - Owner & Current Host

Gary Onsen - Owner & Current Host

Kelly Crandall - From Speedway Media, Co-Host of our NASCAR Themed Shows

Matt Wenzel, Dan Schmeissing - Roundtable Hosts

Cheryl Hryn, Bobbie Jean Wall - Roundtable Hosts

Matt Wenzel - Former Host

Tabatha Bennett - Former Host


Sample Ad For Website: Size 300x92

Sample Commercial We Can Produce